PMPS - Project Managed Professional Services
PMPS was established in Ireland 2011. We provide IT Rollout services for Corporate Banking, Insurance, SME Sector and Government Departments throughout Ireland. Our capabilities vary across all types of IT requirements from PC, Server Upgrades, Installation, Replacement, Recycling, Building Moves, Computer room refurbishment, Cabling fitouts etc.
We have over 20 years experience working across multiple IT Sectors and 12 years Project Management delivering several hundred large and small scale projects for Permanent TSB, Danske Bank, AXA Insurance, MBNA, An Garda Siochana, Unilever, Servicesource and several SME companies who rely on a guaranteed professional service which can deliver Projects on time, at the right quality and within budget.

We Offer the following Services:
PC/Server Upgrades/ Installation/ Replacement/ Recycling

Building Moves/ Server Room Relocation/ Internal Dept Moves

Technology Refresh/ Cabling/ Comms/ ICT

Software Upgrades/ Deployment/ Imaging

Server R

oom Upgrades/ Redesign

Server Re-Racking/ Cable tidy up

Power/Data Cabling/ Wireless for Computer Rooms and Full Premises Fitout

Auditing of Hardware/ Software/ Asset Management




Countrywide Rollout Capability

Governance of logistic companies with movement/ delivery of IT equipment



All of the above services are completely managed from project initiation to project completion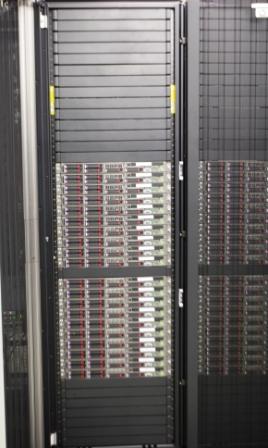 PMPS are purely Project driven and manage projects end to end. We take time to understand your business needs and with your input map out a strategy to cover planning, implementation to final delivery. We can expand or contract resources during any stage of a project by calling on our IT partners to supply whatever resources or services you require at a particular phase of a project.We deliver the complete solution for your project in a planned controlled environment without impacting on quality or cost.
PMPS have a partnership with one of Irelands leading Telecoms providers and can interface with them on your behalf to audit your Telecoms infrastructure and provide recommendations on cost savings by changing your carrier or improving the services that are currently been provided by streamlining your existing environment (VoIP) etc.
IT Partners
All our IT Partners are based in Ireland and have highly trained certified professional Electricians, Technicians, Engineers, Consultants that can give the latest, most up to date advice and best practice, a turnkey solution to whatever IT infrastructure you are planning. There is a core team which gives uniformity to the client and can be called upon for other projects by the same client or on an ongoing basis to keep consistency and prevent continuous retraining of resources at an extra cost to the client.
Logistic Partners
PMPS have logistic partners who can assist with moving Server Rooms, Racks, PC's, furniture, office equipment, filing cabinets, stationary etc. both internally or externally to a new building. They can also be used to deliver IT countrywide with dedicated or non dedicated transport depending on the scope and scale of your project.
Cabling Partner

Our Cabling partner can do site Surveys and provide recommendations on computer room design, redesign to implementation including Power (UPS) Air-conditioning, floor, ceiling or internal wall reconstruction. Install new fibre, Cat-6 cabling, wireless solutions in computer rooms or throughout the building. Supply and installation of new racks if required and terminate cabling plus supply and install but working within your budget Krone and pandut who are class leaders in the industry. They have countrywide capability to do fitouts for clients with multiple offices or branches in both Northern and Southern Ireland.
PMPS have 12 years expertise in Project Management and will work with your staff to manage your ICT by giving you a single point of contact who will take the time to understand what your requirements are and by applying industry standard project management techniques manage your expectations by defining all the tasks, deliverables needed and effectively manage, control, co-ordinate every aspect within the scope of the project to make each project large or small a success.